Modern & chill
Cafeteria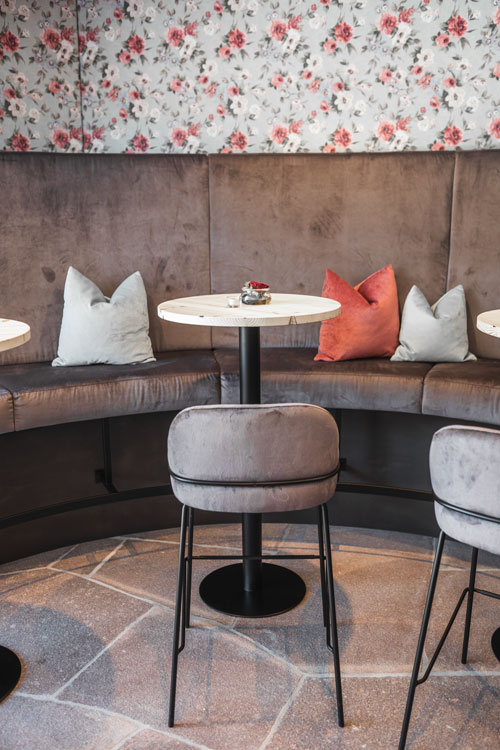 The "coffee and cake" revival in the Dolomites.
The casual café at La Cort My Dollhouse in Ortisei in Val Gardena is a popular meeting place for house guests, passers-by and inquisitive types.
Here, you can experience the original coffee house tradition presented in a modern, innovative style. An oasis of peace and tranquillity for a relaxed get-together and chat, for reading and daydreaming. Simply relax and lose all sense of real time in our cosy armchairs while enjoying enchanting views of the outside world!

From noon to early evening every day, we serve coffee from the finest roasters, high-quality organic teas, freshly prepared homemade cakes 🍰☕️ and delicious artisan ice cream. If you are feeling peckish or hungry in between meals, you can also choose from our hot daily dishes from the kitchen, such as pasta, cream soup, cold meat platters, etc. Enjoy!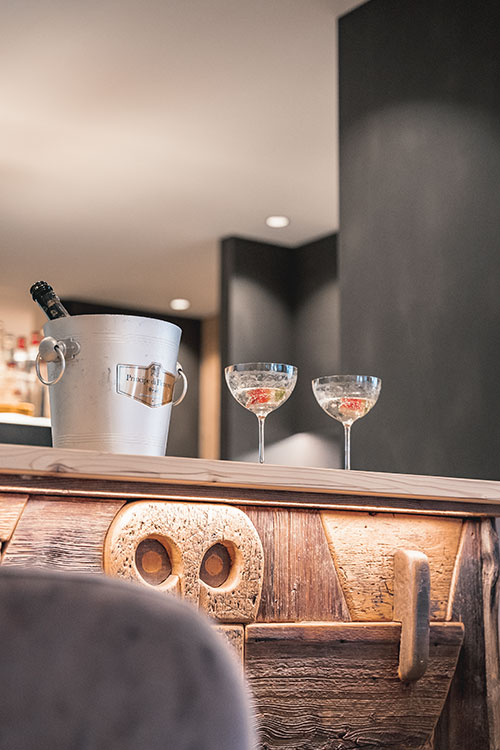 Honesty Bar
Curfew? Not here! We like to relax after a long day of work, but that doesn't mean you can't party until dawn! There's no time limit on your holiday with us, just enjoy life!
Fancy a coffee, tea, beer, gin and tonic or a glass of bubbly? Help yourself at our Honesty Bar between 9 pm and 7.30 am, chill in the lounge area and make new friends.
You won't be charged until the next morning! We trust in your honesty. 😉
Our strengths
Delicious food, infinity pool, panoramic views of the Dolomites & warm and friendly service.