Cosy & private
Time for two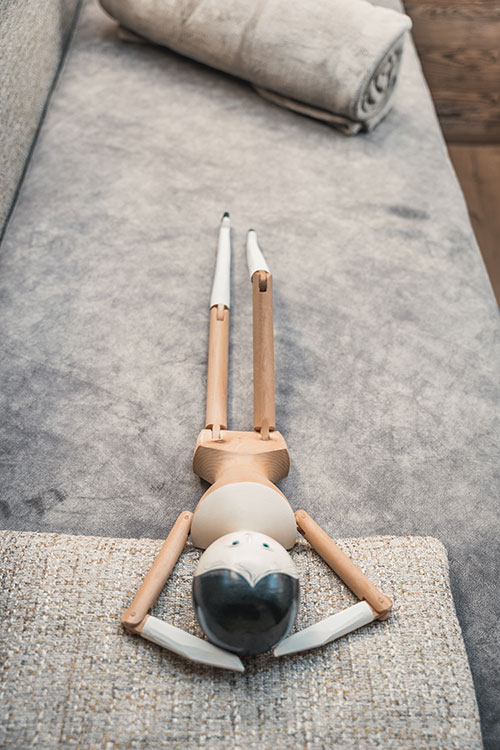 The Rooftop Doll Spa is a heavenly oasis of tranquillity.
Guests like to retreat to the cosy relaxation room in the wellness area of the La Cort My Dollhouse adults hotel alone or as a couple.
Other highlights in our spa are the relaxation room with panoramic skylight windows and cosy bed corners 😴, the vitality bar, which always supplies you with healthy juices and teas, and our lounge corner.

Opening hours: 07.30 am – 9 pm
Our strengths
Delicious food, infinity pool, panoramic views of the Dolomites & warm and friendly service.