Family | Tradition | Innovation
Our story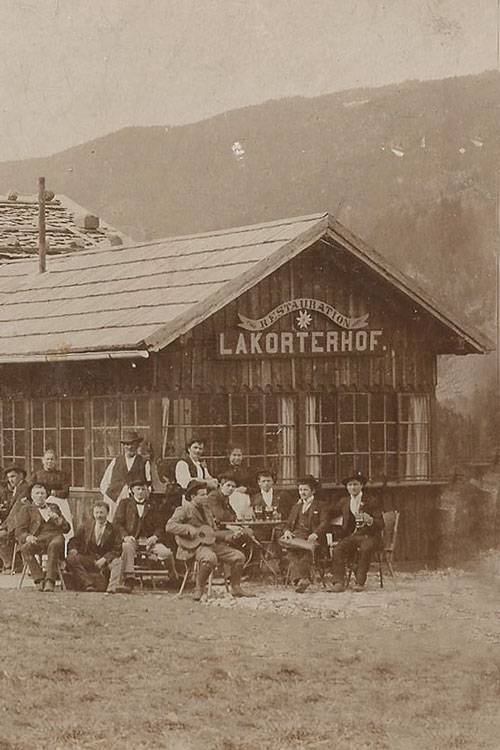 The story of La Cort My Dollhouse adults only.
This modern hotel above Ortisei in Val Gardena is managed with passion and dedication and awaits you with a brand-new image.


The former La Cort (in Ladin 'La Chëurt') mountain farm was converted into a small guesthouse by Josef Karbon in 1924. In 1987, husband and wife Martin and Karin Nocker bought the guesthouse. Unfortunately, on the night of 3 August 1988, a natural disaster occurred and a strong windstorm severely damaged large parts of the house, which meant that it had to be rebuilt from scratch in 1989. The small guesthouse became a 3-star accommodation with a restaurant. In 2007, the final phase of reconstruction took place before the hotel was handed over to their daughter Maria Nocker in 2020.
After extensive renovation work, the 3* Naturhotel La Cort was transformed into the 4* La Cort My Dollhouse Adults Only in summer 2021.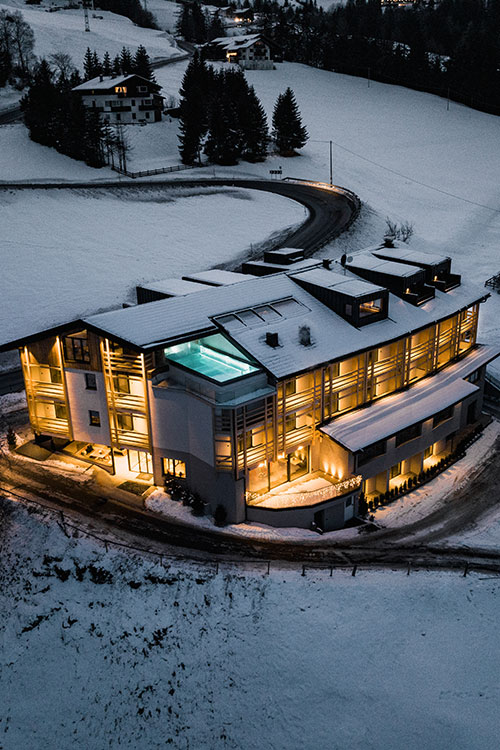 Why 'My Dollhouse'? Because you'll be immersed in the unique world of the traditional Val Gardena doll, which was actually brought to life in our impressive Dolomite valley and has found a new, happy home at La Cort. You should also feel at home here as you join us on a journey full of tradition, innovation, open-mindedness and joie de vivre.

The love for the Val Gardena doll was passed down by mother Karin. Junior boss Maria now gives it all the attention it deserves, creating more space for it and presenting it cleverly in a modern and extraverted way. You can see the theme of the Gardena doll as a central element throughout the entire house, allowing adults to finally be children again and inviting them to 'play' and daydream.
Our strengths
Delicious food, infinity pool, panoramic views of the Dolomites & warm and friendly service.