Tradition | Craft | Nostalgia
Let's play!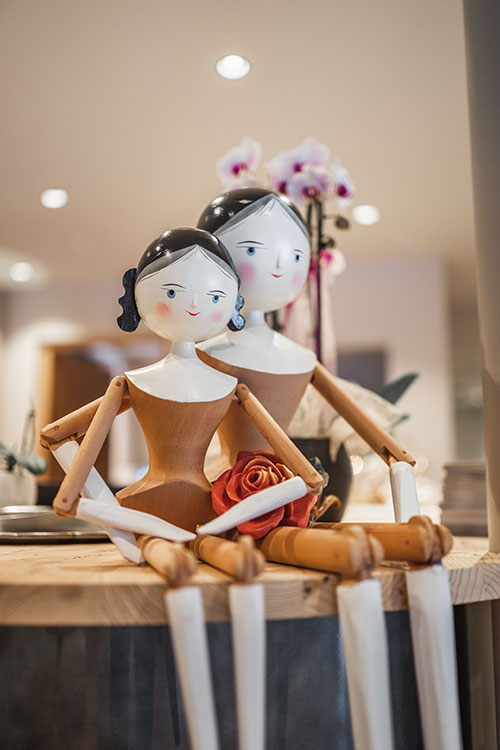 Wooden toys from Val Gardena.
At the adults only hotel La Cort My Dollhouse everything revolves around this traditional wooden doll.
The origins of wooden toys in Val Gardena date back to around 1680. The locals, who were already trading in bobbin lace and embroidery at that time, soon realised that wooden toys could provide a good income to feed their generally large families. As a result, more and more families learned this new craft.
The initially rather simple and then increasingly refined designs included dolls 👧 in all sizes, small horses, various animals, rocking horses and dynamic toys. Until about 1930, a large part of the population of Val Gardena was employed in the production of wooden toys. In order to keep this valuable tradition alive, artist Judith Sotriffer has revived the art of doll-making and makes these toys with special love and skill.
The collaboration between Maria and Judith culminates in La Cort My Dollhouse. Here, you can get to know the world of the Val Gardena doll and embark on a nostalgic journey into the past.
Our strengths
Delicious food, infinity pool, panoramic views of the Dolomites & warm and friendly service.