Our 'light dinner'
Linner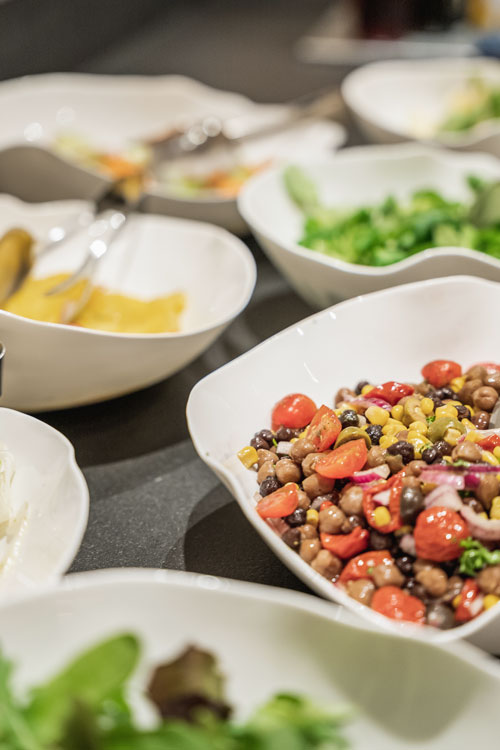 Creative cuisine and drinks at La Cort My Dollhouse.
Our afternoon 'Linner' buffet is served between lunch and dinner - a special bonus but not a must!

Tired of the boring, never-ending hotel dinners that you have to be on time for? Coming back to the hotel from a long day of hiking and skiing, after a hot sauna session or an intimate roll around in the hay ... that's usually when you start to get a little hungry! The enjoyable 'light dinner' buffet will impress you with healthy, light cuisine from 4 pm to 7 pm. South Tyrolean Schlutzkrapfen (spinach filled ravioli), spelt risotto, a warming pumpkin-apple-ginger cream soup, wild herb salads, delicious vegetables and fruits as well as lots of sweet temptations are on the menu. Whether you're wearing a ski suit, workout clothes or even a bathrobe, there's no dress code here. 😎 Feel free to help yourself to our Linner buffet as and when you feel like it. Every day except Wednesday.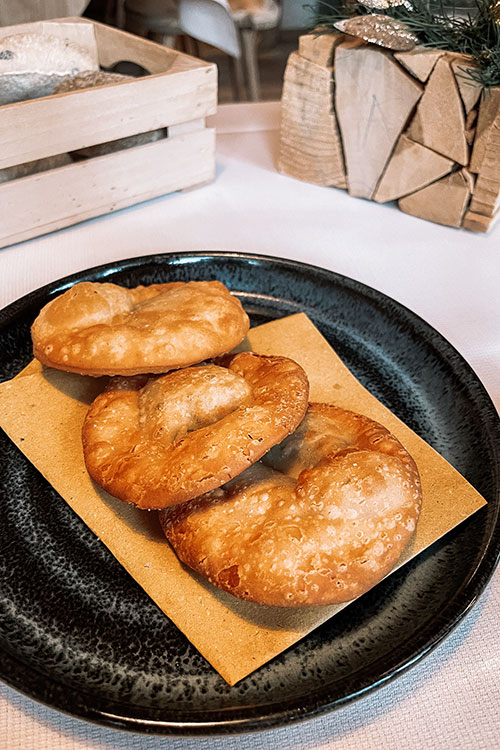 Dine Around
For those who want to go out for dinner later in the evening, we're happy to recommend the best restaurants in Ortisei and all of Val Gardena.

Here is a small selection:
Costamula: Culinary delights served on a historic farm
Stube Vives: we love our typical cuisine
Turonda: How about a gourmet pizza?
Sotriffer: restaurant & wine bar
Zirm: wine and dine
Tubladel: south tyrolean refinement
Mauriz Keller: Pizza, pasta, dumplings and much more
Da Checco: Grill and chill in a chic ambience
La Cercia: aperitivo time
Our strengths
Delicious food, infinity pool, panoramic views of the Dolomites & warm and friendly service.