Fit & healthy
Gym Tonic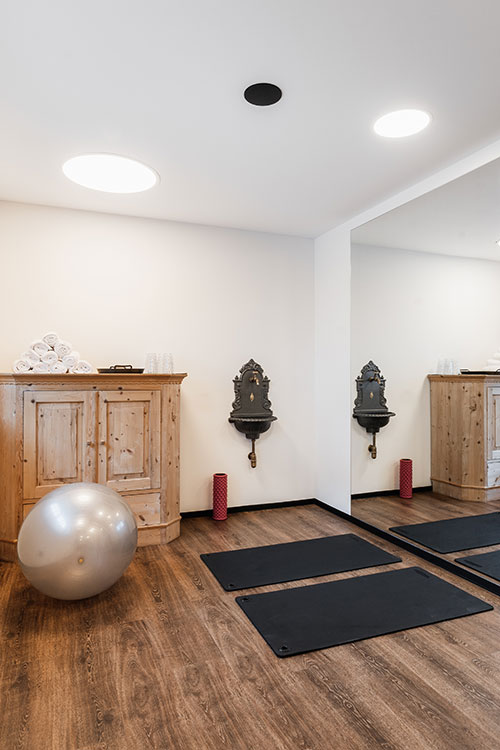 The fitness room at La Cort My Dollhouse.
Cutting-edge Technogym brand sports equipment for cardio and muscle building increases the motivation to work out on holiday.

Squats, lunges and burpees🏋️‍♂️...staying fit is the name of the game! On the ground floor, you'll find our gym with state-of-the-art equipment (stepper, treadmill and bike) for your daily cardio workout and plenty of space for your strength exercises.

Opening hours: 07.30 am – 9 pm
Our strengths
Delicious food, infinity pool, panoramic views of the Dolomites & warm and friendly service.